Welcome to Recently Renovated Morrill Hall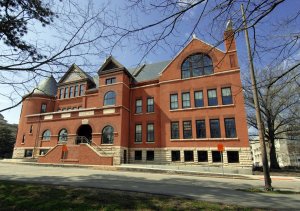 Morrill Hall is the first example of sustainable building on the Iowa State Campus. Restored at the request of President Gregory Geoffroy and funded by the generosity of over 3,000 individuals, the building is a testament to the dedication of Iowa State alumni, students, faculty, staff and friends to the land grant heritage of the Iowa State campus.
Donor Recognition
The Campbells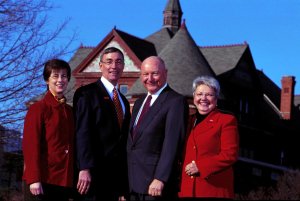 It all started with one family and a desire to keep a historic buidling on Central Campus alive.
Lyle('66) and Nancy Campbell led the way with a leadership gift and many donors followed.
Lyle and Nancy Campbell served as co-chairs for the campaign for Morrill Hall and are pleased that Morrill Hall will once again stand as a proud symbol of Iowa State's roots as a land-grant university. Thanks to their generosity, the heritage and character of Morrill Hall will be preserved for future generations.
Lyle Campbell received his BS in agricultural business from Iowa State in 1966 and went on to earn his MBA from the University of Chicago in 1971. Lyle and Nancy chartered their first bank in central Illinois in 1973 and went on to establish a chain of community banks whose slogan is "We're small. You're big"
Lyle is a long time pilot, aviation enthusiast, and he and Nancy enjoy traveling extensively. They have six children, fourteen grandchildren, and one great-grandchild.